The Great Reset… and The Hijack. The Endgame Is Upon Us.
Wtf?—@PolitiFact rates it "mostly true" that the pro-police thin blue line flag is actually an "anti-Black Lives Matter" flag.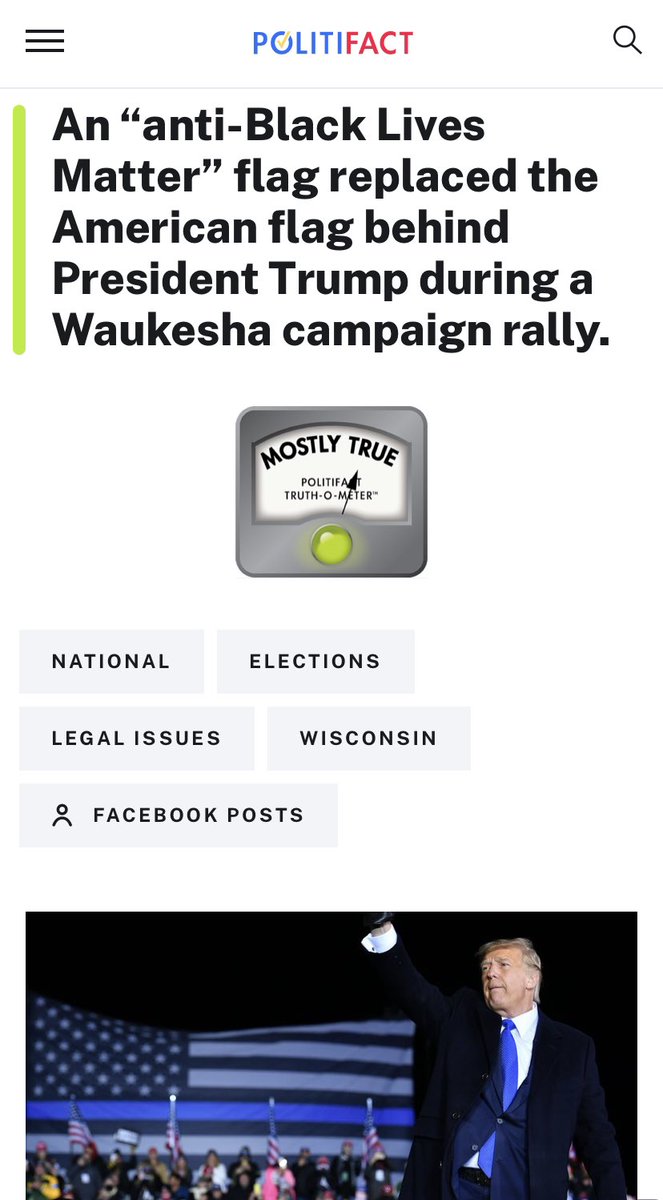 I know it's hard to believe. Here's the link:
https://www.politifact.com/factchecks/2020/oct/28/facebook-posts/yes-thin-blue-line-flag-has-taken-more-prominent-p/
Originally tweeted by Brent Scher (@BrentScher) on October 30, 2020.